Taiwan is world-famous for its incredible street food scene. Salt Pepper Chicken is pronounced in Mandarin. This is one of Taiwanese people's favourite night market munchies, normally eaten out of a basket or paper bag. It is like a popcorn chicken.
Unfortunately, constantly eating deep-fried street snacks isn't so good.it always makes a mess in the kitchen and produces a ton of leftover oil. So I've come up with a recipe that avoids the deep-frying method and drastically reduces the calorie count. 
The look of the final product might not be as perfect as the deep-fried version, but the flavour is best.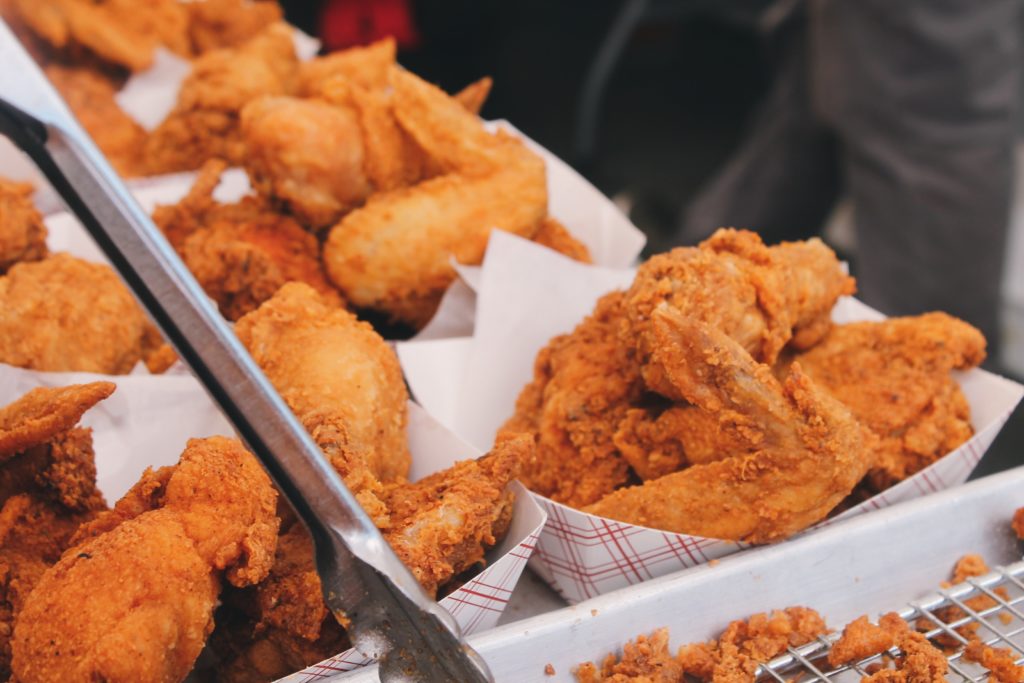 How to cook salt and pepper chicken
First, take a small bowl and put all the ingredients to it.
Then mix those properly.
Marinate for at least 30 minutes at room temperature, or up to overnight in the fridge.
Then add the beaten egg into the bowl with the chicken. Stir to mix well. Add the cornstarch. Stir to coat the chicken until it forms an uneven coating with a little dry cornstarch left unattached. The batter should be quite dry and not very runny.
Add oil to a large skillet just enough to coat the bottom of the pan. Heat over medium-high heat until hot. Add the chicken one piece at a time.
Cook the chicken until it colour turns into brown. It will take about 2 to 3 minutes. Transfer chicken to a large plate and remove the pan from the stove to let it cool a bit.
Your pan should still have a thin layer of oil remaining in it. If not, add 1 to 2 tablespoons of oil. Cook the bottom side for 30 seconds. Flip to cook the other side. Transfer the basil leaves to a large plate to cool.
While the chicken is still hot, sprinkle about half of the spice mix over the chicken and gently toss it. Add more spice mix if needed. Add the cooked basil leaves.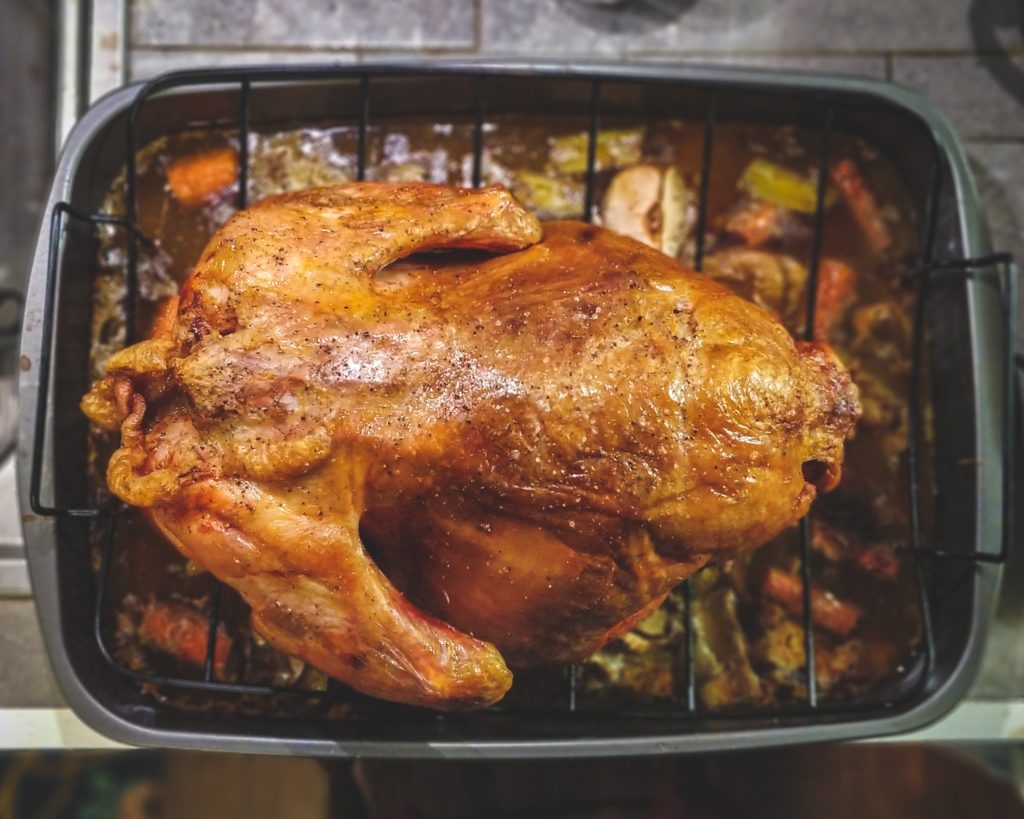 Nutrition
Calories: 329kcal
Carbohydrates: 19.6g
Protein: 28g
Fat: 14.7g
Saturated Fat: 3.6g
Cholesterol: 122mg
Sodium: 710mg
Potassium: 266mg
Fiber: 0.4g
Sugar: 2.6g
Calcium: 20mg
Iron: 1.6mg
Ingredients
450 grams boneless skinless chicken thighs (cut to 1-inch pieces)
1 egg
1/2 cup of cornstarch
1/3 cup of vegetable oil
Marinade
1 tablespoon of vegetable oil
3 cloves
finely grated garlic
finely grated 2 teaspoons of ginger
2 teaspoons of brown sugar
1/2 teaspoon of salt
Spice Mix
2 teaspoons of white pepper powder
1 teaspoon of brown sugar
1 teaspoon of salt
1/4 teaspoon of five-spice powder
Salt and pepper chicken is suitable for lunch. As well as some are preparing this for some special occasions. According to your preferences, you can add some vegetables with it. But lots of people try to add this food for their lunch and dinner. However, now you can make this food with your family members and let's enjoy well.