Learn how to cook hotdog in oven
Hot dog is a world-famous bun in many countries. In the 19th century by American observers of German immigrants ate sausages on buns.
Charles Feltman introduced an elongated hot dog bun on Coney Island in 1871. The bun was very attractive food among children due to its colour, taste, shape and size.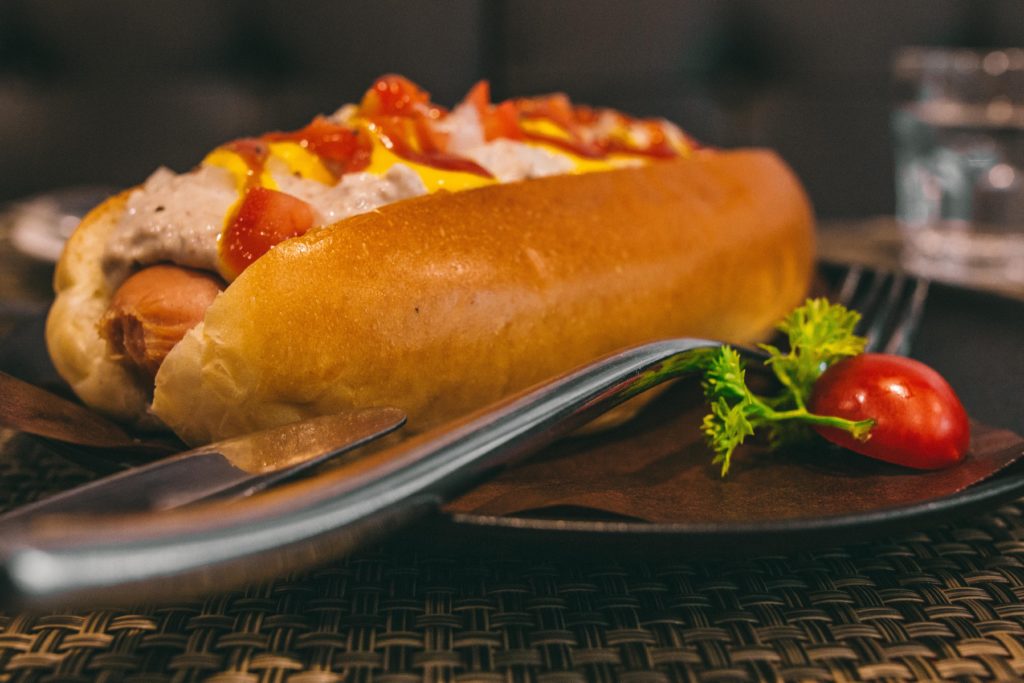 Cooking hotdogs in oven at the home is a very easy task and will be interesting work at home. Firstly we want to find the ingredients to start cooking. Those ingredients are,
267ml of water.
5g of white granulated sugar
30g of active dry yeast
75g of olive oil or vegetable oil
45g of white granulated sugar
1 large egg 3 to 3 1/3 cups of bread flour
Butter
Then we want to find the following tools to cook hot dogs in the oven with above ingredients. Those are,
Bowl
plastic wrap or cloth
sheet pan or cooking sheet
parchment paper or a silicone mat
basting brush
dough cutter or knife
Now follow the following steps then you can know how to cook hot dogs in the oven.
Put all ingredients in bread machine pan.
Then warm the milk slightly.
After that take a large pot and mix the milk, egg, oil, sugar, and yeast. Stir in the vital wheat gluten, flour and salt.
Then put the mixture in a side until doubled in bulk, about one hour.
Then categorize the mixture into 12 parts and form each portion into a thin loaf for hot dog buns.
Put those portions in a parchment paper or a baking sheet.
Then put those in free for about 30 minutes.
Preheat your oven under 375oF and back the buns until those are turned into brown colour.
prepare the mixture to fill the hotdog bun as following way.

When dry your pot in the cooker, you have to add some coconut oil into the pot. As well as you have to put onions, garlic, salt, tomato and bell pepper into it. After cooked those as a combination, Add tomato sauce and sugar on it. Then off your cooker and put in aside for free.

Then take buns that you prepared and cut those as follows.
Then daub the bun using egg paste and add tomato chops, onions chops and sausages into it.
then add the mixture that you prepared and include that on the sausages.
It's time to eat and enjoy.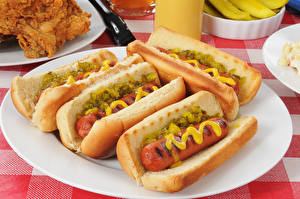 Nutrition Facts in cooked hotdog in oven
| | |
| --- | --- |
| Nutritional Item | Amount |
| Calories 256 | Calories from Fat 81 |
| Fat 9g | 14% |
| Saturated Fat 1g | 6% |
| Cholesterol 16mg | 5% |
| Sodium 406mg | 18% |
| Potassium 104mg | 3% |
| Carbohydrates 36g | 12% |
| Fiber 2g | 8% |
| Sugar 4g | 4% |
| Protein 8g | 16% |
| Vitamin A 61IU | 1% |
| Calcium 38mg | 4% |
| Iron 1mg | 6% |
Now you will thing, how long to cook hot dogs in oven. It is not a long time.It's a very short time period. you can cook a hot dog withing 5 minutes.So every busy wives will try on this for their dinner and tea time. Preparing some food at home is a very important thing these days because everyone is trying to add something to our foods with more nutrition.
hot-dog: ඌරු මස් සහිත පාන් කෑමක්
English – Sinhala