Carrot is food which firstly found from the Persians. In the first time, they have grown this vegetable for leaves and seeds. However, after a period of time, the carrot has grown as a vegetable. Since that day, the carrot was the king of the vegetable world. Among other vegetables, carrot can take a special point due to its colour and nutritional factor. Everyone likes to eat carrot as their main vegetable not only in the Asian countries but also in other countries.
Carrot can be added to our meals as a curry for rice, as a vegetable salad for rice, as a drink for breakfast, as a soup for the evening, and many many ways. Many people like to drink soups in the evening. So carrot soup will be your favourite and the tastiest drink for your evening.
Carrot Soup is a nutritious and healthy soup recipe for winters. This appetizer recipe is thick in texture and can be served with croutons to people of all age groups.
It is more taste when hot.
This food can be tried for people who are looking for something healthy and delicious. Carrot Soup is an extremely delicious recipe. This food is matching for a house party, birthday, kitty party, or anniversary party. The best thing about this Carrot Soup is that you can prepare this food anytime within 5 minutes. And also you don't want to get much effort on this.
Ingredients
125 gm of peeled, chopped, washed & dried carrot
1/2 teaspoon of virgin olive oil
1 clove garlic
1 pinch salt
2 leaves of basil
25 gm of parsley
1/2 medium diced of onion
1/2 piece pureed of ginger
500 ml of water
1 pinch of black pepper
2 tablespoon of lemon juice
1/4 teaspoon of spice oregano
How to make carrot soup.
To make this tasty soup, firstly you have to preheat the oven at 350 degrees F. 
Then grease the baking pan with olive oil.
Put the carrot and onions in the greased baking pan. 
 Season the veggies with black pepper, salt, and oregano.
 Then Roast in the oven for 30 minutes at 350 degrees F.
After that transfer the roasted carrot and onion in a vessel.
Now put in the water and then boil for another 15 minutes. 
Once done, turn off the stove and make a puree with the help of a hand blender.
Then strain the soup in another large bowl.
Finally, you can serve the carrot soup.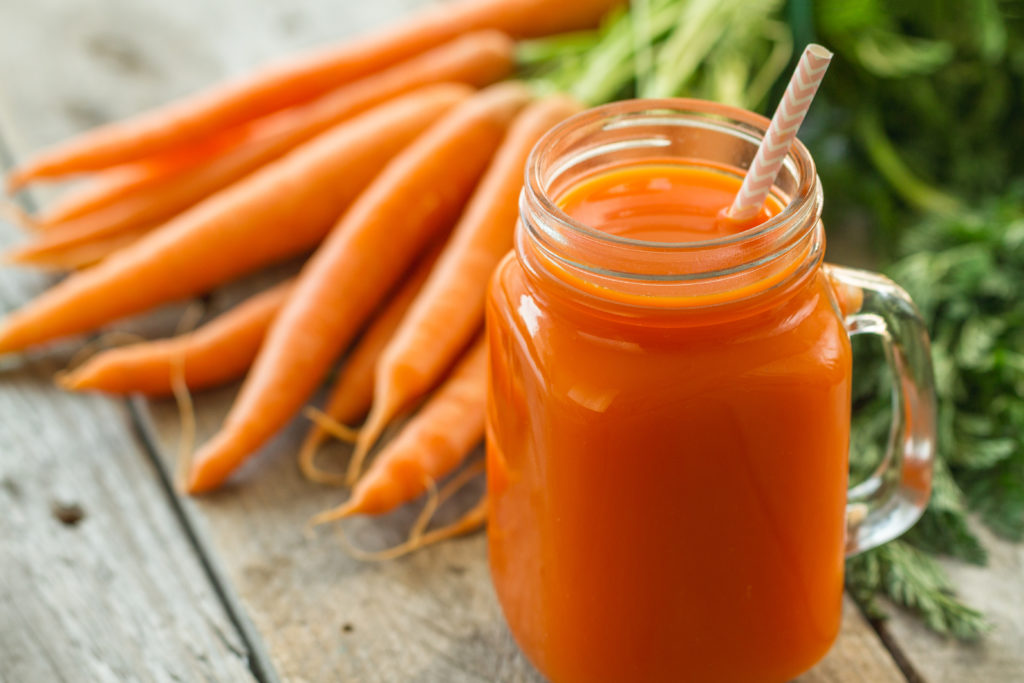 Variations on this Carrot Soup
If you have a someone who is not enjoying with carrot and enjoy with tomato, you can add swapping half of the carrots for tomatoes or a can of crushed tomatoes. And also then you have to blend them properly. Now no one can know the difference and they might enjoy tomato carrot soup definitely.
If you can prepare carrot soup with ginger, It is naturally gluten-free.
You can make carrot soup vegan by switching out the chicken broth for using a non-dairy milk option and vegetable broth.
You can add celery, Broccoli, and cauliflower to the carrot soup. Then it will give you a great taste.
How to store leftovers
You can store carrot soup for 5 days. Firstly transfer leftover soup into an airtight container. Then it will be cold. Then you have to cover it. Now you can store it in the fridge for up to 4 or 5 days. And also you can drink this as a fresh drink within this time period.
Importance of carrot soup
Carrot is the best food which can control the healthy weight management. Carrots are also good for health. Good digestion is crucial for metabolism, which further helps to weight loss. Carrots are also very low in calories. A hundred grams of carrots are included only 41 calories. When someone wants to reduce the weight, most of the time doctors says that maintain the track of their calories. So it is very important to add the carrot soup to your evening tea time as healthy food. According to the United States Department of Agriculture's FoodData Central, one cup of canned carrot juice contains:
94 kilocalories
2.24 grams (g) of protein
0.35 g of fat
21.9 g of carbohydrate
1.89 g of fibre
The same amount of carrot juice provides a variety of vitamins and minerals, including:
689 milligrams (mg) of potassium
20.1 mg of vitamin C
0.217 mg of vitamin B-1 (thiamin)
0.512 mg of vitamin B-6
2.256 micrograms (mcg) of vitamin A
36.6 mcg of vitamin K
Therefore Carrot is very importance and beneficiary food for our lives due to its nutritional level and taste. The number of diseases can be controlled by carrot juice. We can add carrots to our day to day life as many many ways. Among those types, carrot juice can be considered as the best method.