This article is full of delicious keto dinner recipes that you can easily make. Nevertheless, If you are a newbie to these ketogenic diets, before going through these mouth-watering recipes, let's first have some idea of what those are.
What is a Ketogenic Diet?
The term "ketogenic" refers to a low-carbohydrate diet (like the Atkins diet). The goal is to consume more calories from protein and fat while consuming fewer calories from carbohydrates. The easiest-to-digest carbohydrates, such as sugar, soda, pastries, and white bread, are the first to avoid. A healthy ketogenic diet should consist of roughly 75% fat, 10%-30% protein, and no more than 5% or 20-50 grams of carbohydrates per day.
Now, let's dive in through some keto dinner ideas that you will want to try forever.
1. Cowboy Butter Chicken with Zucchini Noodles
Ingredients:
Three skinless and boneless chicken breasts
3 or 4 medium Zucchini Noodles
4 tbsps of butter
Half a lemon
Four minced garlic cloves
1 tbsp of mustard
Pinch of cayenne pepper
¼ teaspoon of paprika
60 ml low-sodium chicken broth
1 tbsp of hot sauce
2 tbsps of fresh chopped parsley
1 tbsp of freshly chopped chives
Two teaspoons of minced thyme
¼ teaspoon of red pepper flakes
Pinch of salt and black pepper
How to make:
Cowboy Butter Chicken:
Season the chicken breasts that are cut into strips with salt and pepper in a large mixing bowl or shallow dish and keep to set.
In a large skillet, melt one tablespoon of butter over medium-high heat. Add the chicken strips in one layer to the heated butter and cook for one minute without stirring.
Stir in the minced garlic and red chilli pepper flakes, then flip the chicken strips on the other side to cook for several minutes, until almost cooked through. Make cautious not to overcook the chicken at this point, or it may dry out. Remove the cooked chicken from heat and place it on a platter.
Zucchini Noodles
Wash the zucchini and cut the ends. Using a julienne peeler or a spiralizer, prepare zucchini noodles. Put it in a salad bowl, set it aside.
Melt the additional three tablespoons of butter in the same skillet, then add the lemon juice and zest, Dijon mustard, hot sauce, cayenne, paprika, and chicken broth. Set the sauce to a low simmer and cook for 2-3 minutes, stirring regularly.
Stir in the fresh parsley, chopped chives, and minced thyme, then toss in the zucchini noodles for several minutes until the zucchini noodles are ready and the sauce has reduced slightly. Cook for an extra minute after returning the cooked chicken strips to the pan.
Serve your cowboy butter chicken with zucchini noodles right away, topped with fresh herbs, red chilli flakes, and lemon slices. This will be an amazing keto dinner recipe for your family.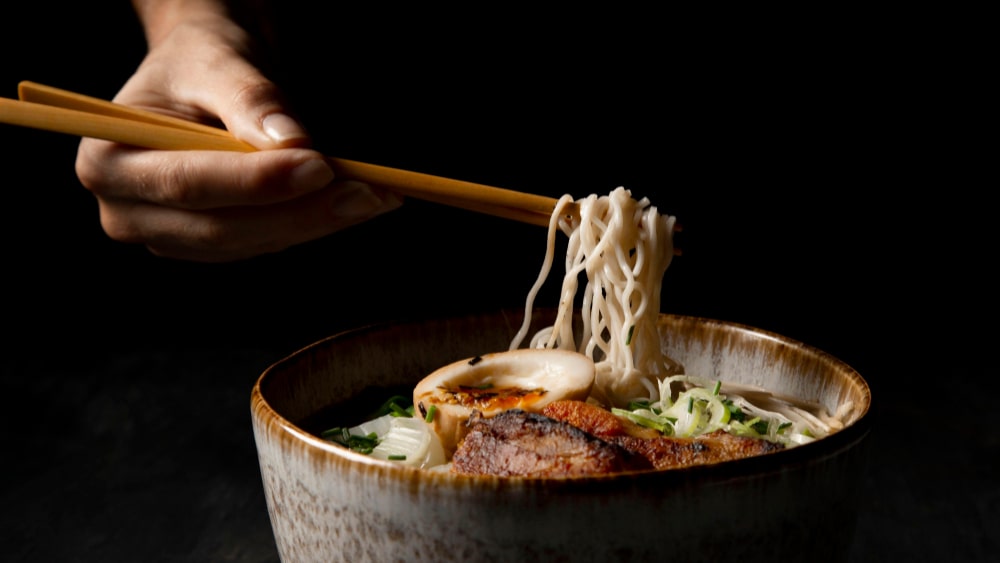 2. Whole Roasted Cauliflower with Butter
Ingredients:
One head of cauliflower
Fresh Thyme
Two bay leaves
Four cups of vegetable or chicken stock
70g melted butter
Fresh cracked pepper
How to make:
First, preheat your oven to reach a heat of 200 degrees Celsius (400 degrees Fahrenheit). Trim the cauliflower's bottom and remove all of the leaves, and stalk without breaking it apart. Rinse it well and pat it dry.
Fill a pot halfway with stock, then add the whole cauliflower, fresh thyme, and bay leaf. Make it to a boil, then reduce to low heat for 12 minutes.
Drain the cauliflower head and place it in a cast-iron skillet or another oven-safe pan. Drizzle melted butter over the cauliflower after ladling a little cooking stock over it—season with fresh thyme and black pepper.
Based on the size of your cauliflower, roast for 10-15 minutes till golden. Periodically baste with cooking liquid. Check with a knife to see whether it glides in easily; if it does, it is done. If you want it to have a little more colour, broil it for an additional 2 minutes, but pay keen attention to it, so it does not burn.
Take out the roasted cauliflower from the oven and top with thyme leaves. Serve the roasted cauliflower with a drizzle of the buttery cooking juices on top.
3. Shrimp Avocado Salad with Tomatoes
Ingredients:
225g of peeled and deveined raw shrimp
One large diced avocado
One handful of diced cherry tomatoes
Half a minced red union
Freshly chopped parsley
2 tbsps of melted salted butter
1 tbsp of lime juice
1 tbsp of olive oil
Salt and fresh cracked pepper
How to make:
In a mixing dish, toss the shrimp with the melted butter until well coated.
Over medium-high heat, heat a skillet. Sear the shrimp in a single layer in the skillet for a minute until it turns pink around the edges. Then turn them to the other side and cook for another minute or until shrimp are ready.
Place the shrimp on a shallow platter to chill while you prepare the rest of the ingredients.
In a large mixing skillet, combine all of the remaining ingredients (avocado, tomato, red onion, and parsley). Toss everything together with a bit of olive oil and a squeezing of lime juice.
Add in the cooked shrimp and give it a quick toss to combine everything. To taste, season the shrimp avocado salad with additional salt and pepper.
4. Lemon Garlic Butter Steak and Brocolli Skillet
Ingredients:
650g of sliced sirloin steak
Two Brocolli heads cut into florets
Two tbsps olive oil
Four minced garlic cloves
Three tbsps of butter
Juice of a half lemon
60ml low-sodium beef broth
¼ cup of chopped parsley
¼ teaspoon crushed red pepper flakes
Fresh cracked black pepper
Fresh thyme
For steak marinade
1/3 cup low-sodium soy sauce
½ cup of olive oil
1 tbsp Sriracha sauce
How to make:
In a shallow plate or basin, combine the marinade ingredients (soy sauce, olive oil, and hot sauce). Allow the steak strips to marinate in the marinade for 30 minutes to an hour in the refrigerator.
Wash and break the broccoli heads into florets in the meantime. Blanch the florets for 1 to 2 minutes in boiling water, then rinse with cold water.
Allow the steak to reach room temperature. Heat one tablespoon butter and oil in a pan over medium-high heat; save the marinating juices for later. Sear the steak strips in batches for 1 to 2 minutes per side, until crispy and golden on all sides, using more oil if necessary. Take the steak strips out of the skillet and place them on a platter.
Reduce the heat to a medium level in the same pan. Mix the lemon juice, minced garlic, beef broth, and remaining marinade juice with two tablespoons of melted butter in a saucepan. Bring to a simmer, then add the fresh parsley and broccoli florets, frequently tossing until the sauce has reduced and the broccoli is ready to your preference.
Return the steak strips to the pan to reheat quickly. Serve this keto dinner dish with thyme, chilli flakes, additional parsley, and lemon slices right away.
5. Garlic Pork Chops in Creamy Mushroom Sauce
Ingredients:
Four pork chops
One teaspoon paprika
One teaspoon garlic powder
Salt, fresh cracked black pepper
2 tbsps butter
2 tbsps olive oil
For the mushroom sauce:
One cup sliced brown mushrooms
4-5 crushed garlic cloves
One teaspoon Italian seasoning
One and a half cups heavy cream
125 ml chicken broth
1 tbsp freshly chopped parsley
Salt and pepper
How to make:
In a shallow bowl, mix the garlic powder, salt, paprika, and pepper. Pat the pork chops dry using kitchen paper before seasoning thoroughly with the spice mixture. In a pan, melt the butter with olive oil over medium-high heat until the cheese has melted.
Sear the pork chops for several minutes per side or until both sides are thoroughly browned. Place the pork chops on a heating dish and keep them heated.
Add the mushrooms to the same pot and stir-fried until golden brown, scraping away any bits from the chops.
Stir in the garlic, parsley, and Italian seasoning for another 30 seconds before adding the broth. While adding the cream, stir well, cook for 3-4 minutes, or until slightly thickened. Taste and adjust seasoning as needed.
Put the pork chops to the sauce, together with their juices, and cook until the pork chops are ready to your preference. Plate the garlic pork chops in creamy mushroom sauce with anything like cauliflower rice, zucchini noodles, or pasta garnished with the leftover fresh parsley.
Try out your favorites with these keto dinner recipes!